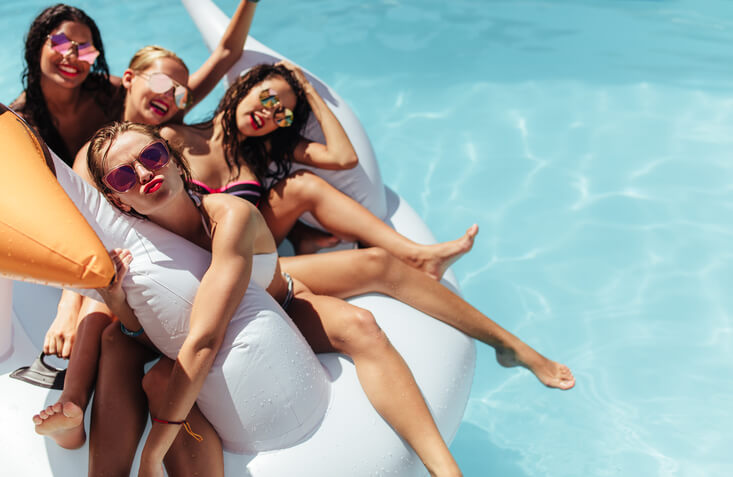 ---
In years past, students who wanted to live off campus had to choose between a fun but expensive apartment and a drab but affordable one. Today's student apartments don't require renters to sacrifice on anything, as off campus apartments near UCF now combine affordable prices with community amenities that rival resort offerings. Students are amazed to learn how affordable student communities can facilitate a satisfying college experience.
Amenities-Driven Housing Near UCF
Renting is on the rise nationwide, and students moving off campus account for a sizable percentage of new renters. Properties have integrated more apartment amenities into off campus communities nationwide. Beyond amenities, properties have also introduced the concept of renting "by the bed." By renting out furnished bedrooms with individual housing agreements, as opposed to renting out entire apartments, property managers can ensure prices are reasonable for students.
Benefits Of Amenities
Amenities included in student communities can provide a range of benefits to residents of Orlando student housing. Regular apartment amenities might include a pool, yet the variety of amenities in student housing, and the types of benefits supplied by those amenities, may astound renters.
Productivity
Certain amenities are intended to elevate students' levels of productivity. A sturdy desk in a private bedroom isn't the most glamorous of furnishings, but a personal workspace is essential for a college student. And when fatigue sets in after hours of studying in the bedroom, a change of scenery to a quiet meeting room can prove reinvigorating. Or when the laptop malfunctions the night before a research paper is due, a computer lab of desktops with word processing software would be a vital asset, as would a free printing center to produce a hard copy of the finished paper. And when taking breaks from studying, an expansive clubhouse is the perfect refuge, while free coffee in the clubhouse eliminates the cost of expensive coffee drinks from a cafe.
Fitness Facilities
A fitness center is not necessarily an unexpected amenity to find at an apartment community. But what students may find eye-opening is the size and quality of the fitness facilities available to residents of student apartments near UCF. These on-site gyms for tenants can be two-stories and feature an array of equipment, from numerous types of weight machines to rows of ellipticals. The health benefits of exercise are apparent, yet working out is also a means of stress-relief for students. There are also financial benefits to extensive fitness facilities, as renters needn't pay for private gym memberships or on-campus recreation fees.
Off Campus Student Housing In Orlando
The Station Alafaya is Orlando's premier off campus student community for UCF students. In addition to the amenities students want, such as a resort-style swimming pool and two-story fitness facility, we also offer amenities students didn't know they wanted, including a golf simulator, tanning facilities, and a clubhouse with games. Our furnished townhomes are complete with contemporary furniture and high-speed Internet, while our luxury floor plans include three, four, five, or six bedrooms. We also provide individual housing contracts and roommate matching upon request. Contact us to learn more about UCF off campus housing at The Station Alafaya!