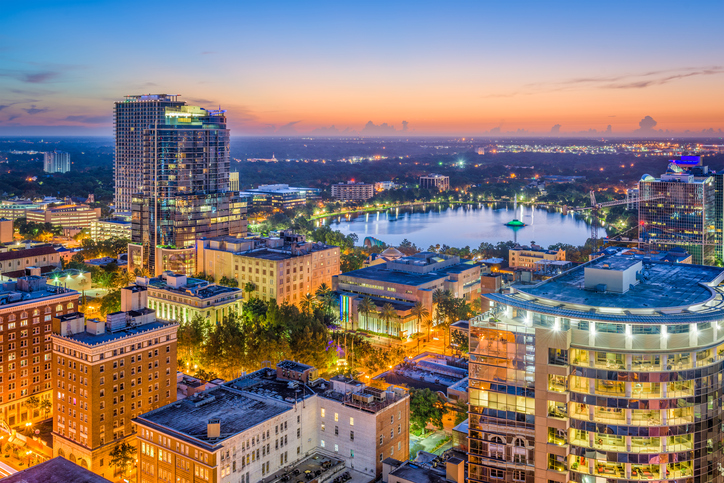 ---
From freshmen to seniors, many students choose to live in off campus apartments near UCF. Moving away from the dorms comes with some responsibility, but it also brings many benefits and caters to a variety of lifestyles. If one or more of these top reasons to live off campus sounds appealing, then maybe it's time for you to consider renting an apartment, too!
Attractions In Orlando
Because of the preponderance of attractions in Orlando, the city is among Florida's most well-known destinations. In contrast to the dorm rooms, UCF off campus housing puts students in closer proximity to the places they may want to visit when they're not in class.
Dining Options
Forget about the monotony of dining hall food on campus. In off campus housing, you can live just around the corner from a variety of fast-food, casual, and sports-themed restaurants, particularly on University Boulevard.
Shopping
With convenient access to stores such as Dollar Tree, Walmart Neighborhood Market and Publix from student apartment communities, shopping off campus is a breeze. Most student apartments have spacious closets and cabinets and fully equipped kitchens where residents can transform groceries into homemade meals.
Entertainment
Nightlife draws a crowd of UCF students off campus each weekend. Rather than dealing with late-night traffic, you can simply walk from your apartment to local hotspots. During the daytime, residents of student apartment complexes visit off campus recreational areas such as RWC Park.
Benefits Of Student Apartments
Orlando student housing prioritizes amenities. More than just a place to live in, residents of student apartment communities are supplied with resources designed to enhance their academic and personal experiences.
Furnished Units
As a student, you probably don't own enough furniture and household items to transform an empty apartment into a livable space that meets your standards. But with a furnished student apartment, you can have every resource needed to live comfortably, from a bed and desk to a TV and high-speed internet connection, from the time you move in.
Roommate Matching
For most students, roommates are part of college life. But in contrast to the dorms, where roommate assignments can be random, property managers offer roommate-matching services to pair residents of student apartments with roommates with whom they get along well.
Private Bedrooms
Instead of a shared studio space with no privacy, residents of student apartments usually have private bedrooms and bathrooms where they can study in silence or enjoy a good night's sleep.
Productivity
Similar to the features of the UCF main library, off campus housing offers amenities designed to increase student productivity, such as study rooms, computer labs, and free printing.
Still Close To Campus
The hesitation some students have about moving off campus is based on the misconception that they must forego the conveniences of living on campus. In reality, residents of student apartments near UCF remain tuned into the happenings at the university.
Commuting
Just like students in the dorms, residents of student apartments can walk or ride bikes to class. With bike storage inside your apartment, there's no need to worry about leaving your bike exposed to the elements outdoors.
Library Access
In addition to free access to community amenities, residents of off campus student housing also live close enough to campus to visit the UCF library in a matter of minutes to check out a book or another resource.
On Campus Events
From Knights football games at Spectrum Stadium to guest lectures in one of the auditoriums, all the best UCF events are only minutes away for students living off campus.
Find Off Campus Apartments Near UCF
The Station Alafaya is a student housing community that embodies all the best reasons students choose to live off campus in Orlando. Surrounded by dining and shopping options, our apartment community is also within walking distance of UCF. The townhomes at The Station are fully furnished with all the amenities students need to live comfortably. Our community amenities include study resources and luxury features such as a pool, fitness center, and game lounge. Contact us now to apply!