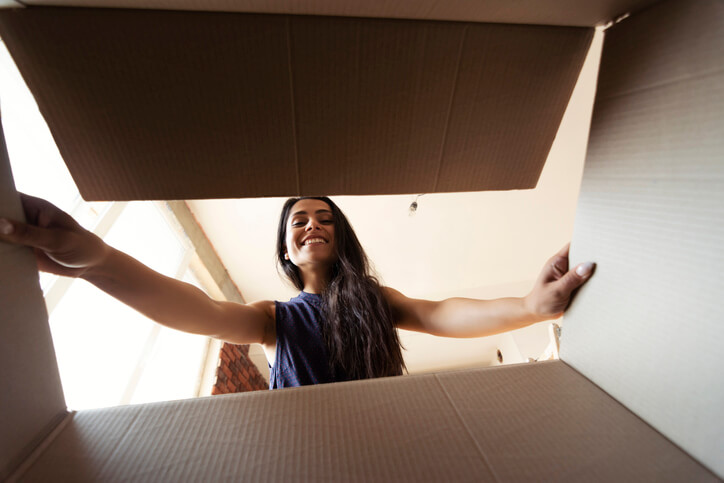 ---
The process of moving into a new college living space is riddled with logistics regarding what, when, where, and how to relocate. In planning for a relocation to off campus student apartments near UCF, it's crucial that students take the time to construct a moving plan comprised of everything that must be completed by moving day. To help make your relocation simple, The Station Alafaya offers this apartment moving list, which covers items required for planning, packing, and more. Pro tip: cross-off each task along the way to ensure the completion of each step and to track your progress.
1. Schedule Moving Services
The initial step is comprised of choosing a date on which to move into your UCF apartment and scheduling services with a reputable moving company. Ideally, your chosen moving day should be prior to the expiration date of the former housing contract (if applicable); on the day in which the housing contract to your new Alafaya apartment becomes valid; and a day in which the moving company — or whomever you choose for help with moving — is available. It may also be helpful to coordinate move-in day with your roommates to avoid a moving-day traffic jam — your roommates may even volunteer to help with your relocation to the apartment.
2. Set Up Utilities
Disconnecting the utilities from the former living space and, thereafter, reactivating them or setting them up within the new apartment is an essential step of any move. Set up all required utilities, including water and electricity, pairing the date of activation with your chosen move-in date. UCF apartment features at The Station Alafaya that are included within the monthly payments are high-speed Internet, basic cable, pest control, refuse, and community maintenance, among a wide range of community amenities. Before moving to the next step, remember to shut-off all utility services to the former home to avoid having to pay for these services following the move.
3. Consider The Layout
During a scheduled apartment tour, it may be beneficial to take pictures of the layout of the new apartment and note specific details regarding the intended placement for furniture throughout the space. Measure the distance between walls and windows in accordance with the furniture and decorative items to be relocated. Making a plan ahead of time can serve to help you avoid stress of ideal furniture placement during the move. It may also be a good idea to share the apartment blueprint with the movers to simplify the unloading process. For residents who do not plan to bring furniture with them, we offer packages for furnished apartments.
4. Declutter While Packing
The more strategic you are while packing your personal belongings, the simpler and quicker the unpacking process will be. One of the best ways to avoid packing-related stress is to begin this task early and being mindful about the items your choose to bring along. Moving marks a great opportunity for purging excess and getting rid of clutter. Go through your belongings and make piles for items to donate and items to throw away.
While the open layouts of our apartments near UCF come with ample storage space for seasonal items and other possessions, streamlining the assortment of things you choose to bring along will help you keep stress to a minimum during the move. While packing, be mindful about the placement in which you insert each item into a box — place heavier items on the bottom of the box and lighter, more fragile items at the top layer of the box.
5. Stock-Up On Essentials
To complete your moving checklist, consider which essential items you require for your Alafaya apartment. For example, the majority of individuals accumulate over time a variety of different grocery item staples, spices and seasonings; and other kitchen essentials. However, moving into a new apartment requires residents to stock-up their pantries from scratch. Before shopping for food for the new apartment, make a list of the all of the items you frequently use to cook meals. While food shopping, check the list to ensure you choose frequently consumed and used items as well as any staple foods or products you might otherwise take for granted. Although there are several dining options nearby, our apartments contain essential kitchen appliances for all of your cooking and baking requirements, as well as space for food storage.