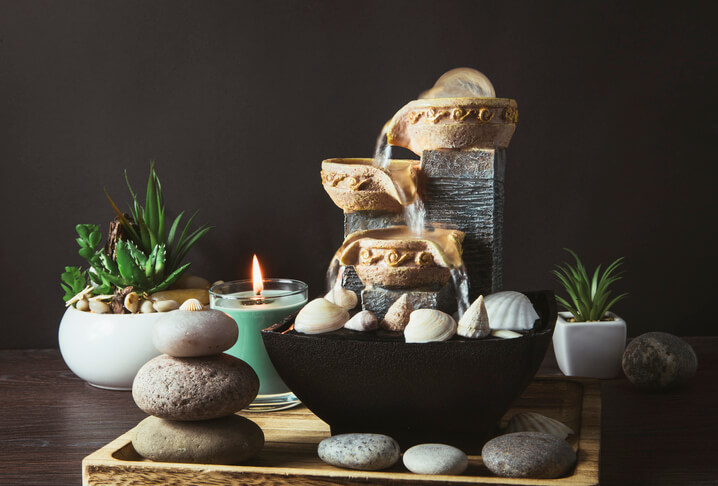 ---
You might be curious as to what the 5,000-year-old practice of feng shui (pronounced Fung Shway) is all about. While it may sound exotic and perhaps a bit complicated, the concept simply refers to the fostering of harmony, beauty, and balance in a space. Even better, there are simple feng shui principles that everyone can employ in their business or home, no matter how small or large it is.
Follow these four tips from The Station Alafaya to transform your home into a feng shui paradise, and contact us the next time you're looking for premier apartments near UCF.
Clean The Clutter
Effectively getting rid of clutter, and not hiding it away in drawers and closets, can be a cathartic experience. Decluttering can help lift a mental weight that you may not have been aware you were carrying around. Donating old items that you've never gotten around to using can also help prioritize the importance of items you decide to keep. It also makes organizing so much simpler. In addition to clearing out clutter from out-of-sight spots, make sure to remove clutter from all the walkways inside your home. You should be able to walk through the home without sidestepping obstacles or stubbing your toe on furniture.
Make It Lighter
When possible, rely on natural lighting throughout the home. You can increase the quality of the light coming through windows by cleaning them inside and out. You can also boost their shine by placing mirrors opposite windows or light sources. When natural lighting isn't an option, opt for soft lighting. Harsh fluorescent lighting can be distressing and cause headaches. You can also lighten a space by adding artwork. Select pieces that convey the level of energy desired for the room. For example, art in the bedroom should be low key and calming, while art in an office should be invigorating and inspiring.
Move Your Furniture Around
You've likely heard of the feng shui command position — it simply means setting the furniture so that it's facing the door but is not directly aligned with it. As an example, if your door were to the right side of the room, you would place the desk in the middle of the opposite wall, facing the door. The head of your bed should also be placed against a solid wall to provide a sense of security. Mirrors should be hung to reflect images that are pleasing, such as art or plants, and never something ugly like a trashcan or a clothes hamper.
Bring In The Elements
Representing the five elements — earth, wood, water, fire, and metal — in your living space is an important aspect of feng shui. But, if you are unable to bring an element, like fire, into your space, you can use a color that represents the element instead. Yellow, tan, or brown for earth, green for wood, black for water, red for fire, and white for metal. It's also important to have plants in the home, particularly in the kitchen. Plants can revitalize a space, help filter the air, and produce oxygen. Even if you're not very adept at growing plants or don't have the time to care for them, there are many low-sunlight, low-maintenance options that you can still use.
---
While relaxing in your home should be a number one priority, it's also nice to live in a community that provides access to additional options for leisure. The Station Alafaya provides both academic and luxury amenities to residents, making it a favorite among UCF students.