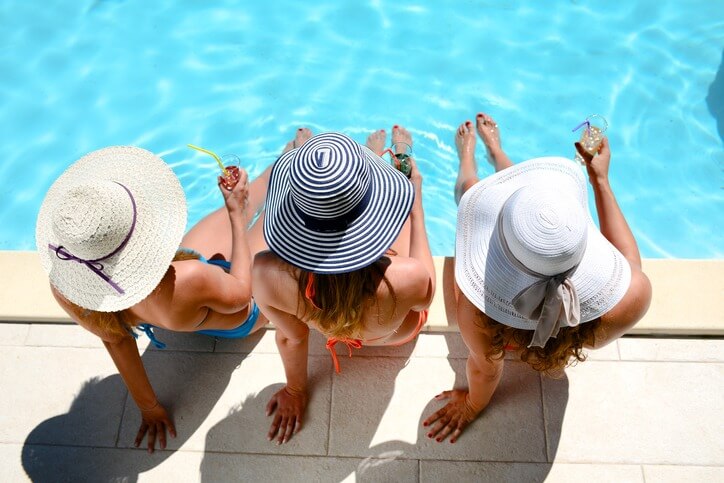 ---
When it comes to shared spaces, kindness goes a long way. Whether it's at a family gathering, school club assembly, or business meeting, people work better and enjoy themselves more when staying respectful and being courteous to one another. Why would it be any different at UCF student apartments? After all, living in our student apartments at The Station Alafaya means having access to some of the best community amenities in town where UCF students, from all walks of life, work, play, and mingle alongside each other. Practicing courtesy at the gym, pool, clubhouse, and other common areas will not only ensure everyone has a fair chance to enjoy everything our community has to offer but might also spark the beginning of new friendships. Here are some courtesy tips to remember when using community amenities.
At The Gym
Residents living in our apartments near UCF community enjoy the convenience of a two-story, 24/7 fitness center complete with free weights, cardio machines, and other fitness essentials. After using this equipment, remember to put everything back where it belongs. No one wants their workout interrupted by a missing dumbbell. If someone else is waiting to use the machine you're on, finish promptly, wipe down the machine with the provided paper towels, and politely let them know the machine is available. If you suspect you'll take longer using the machine, you might suggest taking turns after each completed set. Being courteous while at the gym can be a great opportunity to introduce yourself and bond over workout routines.
At The Pool
Our resort-style pool is the perfect place to unwind after a long week of studying, but just because you are relaxing, it doesn't mean you can't practice courtesy. Follow pool safety rules. Don't bring items made from glass to the pool area. When inviting your friends over for an afternoon of grilling by the pool, remember to throw away any leftover trash before leaving. This will ensure everyone has a chance to enjoy a pristine space and a safe pool environment.
At The Clubhouse
Our UCF housing community also features a clubhouse complete with meeting rooms, computer labs, and printing stations. Allow everyone the chance to enjoy these benefits. Refrain from downloading untrusted software on shared computers. When using the printing lab, bring more than enough printing paper in case someone else runs out. Share meeting rooms with your friends or invite any neighbors looking for an unoccupied room.
Amenities At Student Apartments Near UCF
The best apartment communities are those where residents remain engaged and feel safe. This is certainly the case at The Station Alafaya where residents enjoy the convenience of having access to a wide assortment of community amenities suitable for every lifestyle. Each of our UCF student apartments is designed for students to feel safe and encouraged to stay productive, entertained, and courteous while establishing new relationships. If this sounds like a good fit for you, schedule a property tour today at The Station Alafaya!