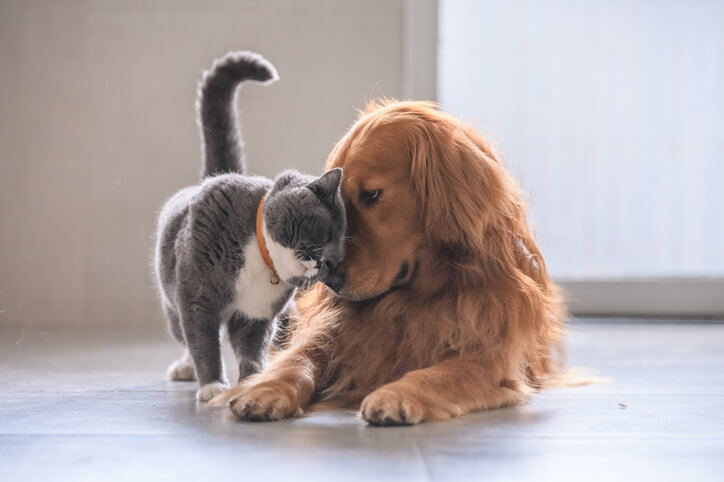 ---
There are a number of reasons to have a pet while in college. Students may be lonely, stressed, miss their family pets, or they may not have owned pets before and always wanted one. Even with the increasing popularity of pet-friendly student apartments in Orlando such as The Station Alafaya, pet ownership is a major responsibility that students should consider seriously before making the leap.
Cons Of Having A Pet In College
Before adopting a pet, understand the downsides of pet ownership. Pets are a lifelong commitment, so it's important to know what you're getting into before bringing a pet into your student apartment.
Expense
One of the biggest concerns for students considering pet adoption is the cost. Many students live on tight budgets and may underestimate the cost of owning a pet. Day-to-day costs such as food, litter, toys, and grooming supplies add up quickly. Regular vet appointments can be costly, and surprise emergency vet bills can pop up at any time. Even small, "low-maintenance" pets such as reptiles or rodents require cages or terrariums, stimulation, lighting, and bedding.
Housing Limitations
Pets, particularly large pets, can limit students' options when it comes to housing. Because pets are not allowed in University of Central Florida dorms, students will need to find off campus housing near UCF. Some landlords don't allow pets, while some may allow cats but not dogs. Even pet-friendly student apartments can enforce breed or weight restrictions in housing contracts.
Time Commitment
Pets require a great deal of time and energy, and student life is extremely busy. Dogs in particular need to be taken out every few hours, and all pets need play time, exercise, and attention. This means juggling study time with pet time, and those who have heavy class loads and extracurriculars may need to consider that a pet isn't an option at this time.
Pros Of Having A Pet In College
Of course, there are multiple benefits of having a pet. For students who have the resources to properly care for them, pets can drastically improve the college experience.
Social Advantages
Pets can help students make friends by acting as an ice-breaker. People love to talk about their pets! If you happen to be the only one of your friends with a pet, those who wish they had pets may want to spend more time with you in your off campus housing, which has two benefits — you'll get to spend time with friends and your pet will love basking in the extra attention.
Companionship
Pets love their people unconditionally and are the perfect constant companion. A pet will be there to greet students after a long day and are always available to lend a sympathetic ear or a furry shoulder to cry on. Pets make excellent study buddies or nap partners, and serve as excellent stress-relief outlets for students.
Exercise
Dogs need a great deal of exercise, which means that their people also get a lot of exercise. Among many other amenities, The Station Alafaya offers a great deal of open greenspace for students to run, walk, and play with their dogs. Adopting a dog into your Orlando student apartment is a great way to keep active and healthy.
Pet ownership is both wonderful and rewarding, but it is also a serious commitment that should not be taken lightly. If you've decided you have the time and resources you need to care for a pet, contact us today to schedule a tour of our pet-friendly student apartments.