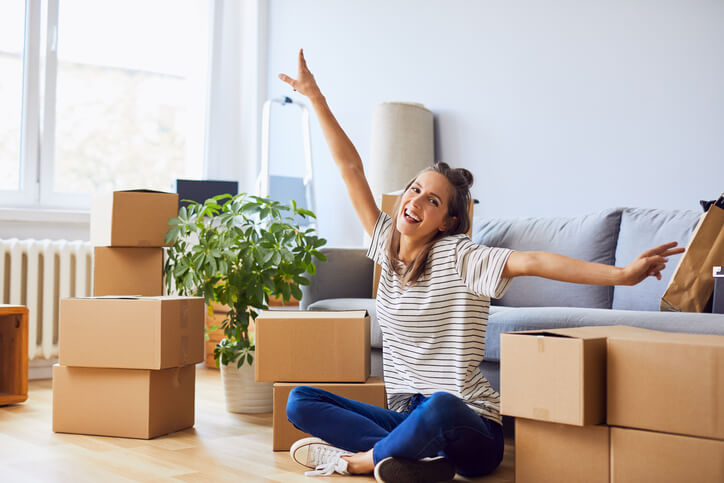 ---
For most University of Central Florida students, the eventual choice between staying in the dorms or moving into UCF off campus housing happens after the first year. For others, dorm life is skipped entirely as students instead favor the lifestyles that off campus apartments bring. Whether you've already spent a year on campus or you're new to the Orlando area, take some time to consider the benefits that living off campus has to offer.
Greater Freedoms
No longer will you have to worry about an RA breathing down your neck. On campus housing typically requires students to adhere to rules such as quiet hours, guest limitations, and even the banning of items such as candles, which can not only be inconvenient but also frustrating. At The Station Alafaya, residents can enjoy college life the way they want to, without any of the restrictions that dorm life brings. While certain rules may still be in place for guests' safety and well-being, there are much fewer limitations at our UCF student apartments than in the dorms.
Luxury Amenities
Play the way you want to with first-class amenities located right in your community. Students can stay up-to-date on their classwork with high-speed internet, fully-equipped computer lab, free printing, and meeting rooms. After a long day of studying, students who choose to live off campus can enjoy a swim in a resort-style pool or work off some steam at a two-story fitness facility. While on campus housing may have you traveling across campus to get to a crowded gym or pool, residents at The Station Alafaya can enjoy these amenities and more all just a few steps from their apartment's front door.
Spacious Living
Staying in on campus housing typically means sharing. A lot of sharing. Sharing kitchen space, sharing common areas, and sharing living space is almost always a required part of dorm life. After a while, it can feel like there's no escape from other people and their lifestyle choices — if other residents want to watch sappy movies every night in the shared common area, there's not much that can be done to stop them. When choosing to live off campus, the difference in personal space is immense. Staying at UCF off campus student housing means coming home and being able to kick back and relax on the couch or cook a full meal without having to pass through a sea of fellow students. If being surrounded by fellow peers at all times isn't your idea of a great time, then check out our roomy floor plans available at The Station Alafaya.
A Private Lifestyle
Imagine being in a cramped room with barely enough space for yourself and your belongings. Now imagine throwing another student into the mix. Unfortunately for most UCF students, this confined living arrangement is a reality. By choosing to live in UCF off campus apartments, students can expect their own private bedroom complete with an en suite bathroom. Residents can also enjoy reduced noise levels in their standalone cottage, so loud neighbors are much less of a concern. At The Station Alafaya, having roommates barging into your room late at night or being disturbed by loud floormates in the middle of a study session are a thing of the past. A serene environment is just another set of perks of off campus living.
Luxury Student Housing At The Station Alafaya
For a community that embodies the perfect social-student balance, look no further than The Station Alafaya in Orlando, FL. Just a few minutes away from the University of Central Florida, our guests can stay connected to campus life without having to sacrifice their lifestyle needs. Whether you're looking to spend an afternoon lounging by the pool, getting a game of pool in at the game lounge, or throwing a ball around with a furry friend, our Apartments near UCF have everything students need to have a happy and successful college career. Contact us today to schedule a tour!